Our Oceans, The Millbrook Press, 1995, ISBN 1-56294-575-0
80 pages illustrated with drawings by Patricia Keeler and photographs by Francis McCall     Grades 4-6     Hardcover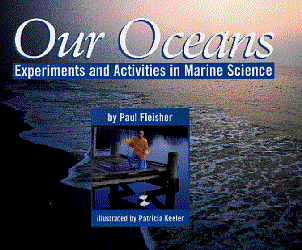 Introduce children to the study of oceanography with this interactive book.  The text covers such topics as chemical and physical properties of seawater, geology of the ocean floor, the connections between climate and the ocean, and the characteristics of waves, currents and tides.
The book provides instructions for about a dozen experiments that children can do with simple household materials.
    Our Oceans is now out of print.