Ecology A-Z, Dillon Press, 1994  ISBN  0-87518-561-4
224 pages illustrated with b&w photographs
Grades 4 and above   Hardcover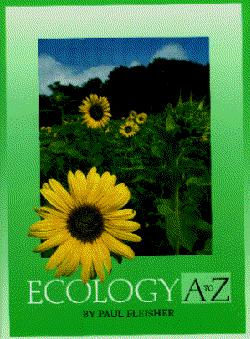 Ecology A-Z offers readers and insight into the environmental problems facing our world–and the hopes for their solution.  More than 350 entries cover the places , people, laws, concepts and terms that young people concerned about the environment need to know.  In clear, concise language the text presents keys to understanding how life on earth works, and how environmental changes affect plant and animal life, and what actions we can take to control pollution and conserve our planet's natural resources.
The alphabetical text, cross-references, and detailed index make this an easy-to-use reference tool. It also is a fascinating book to read all the way through for an in-depth study of the challenges facing our planet and its passengers.
Ecology A-Z is now out of print.