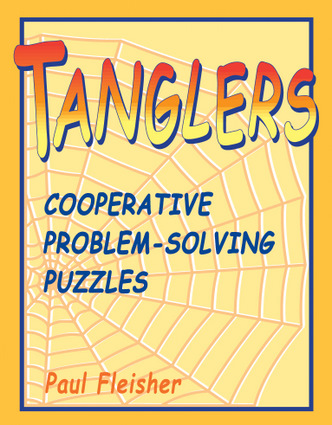 Grades 5-8 and above
Softcover
Cooperative problem-solving puzzles (complete with answers).  Groups of 3-8 students must interpret and understand a sequence of written information.  Some Tanglers are fictional; others present interesting factual information about historical, geographical or scientific content.  Some involve deductive logic, while others require mathematical operations.
A lesson plan for using the Tanglers and one to help students write original ones of their own are included.  It's a great way to integrate thinking skills into any instructional content area.